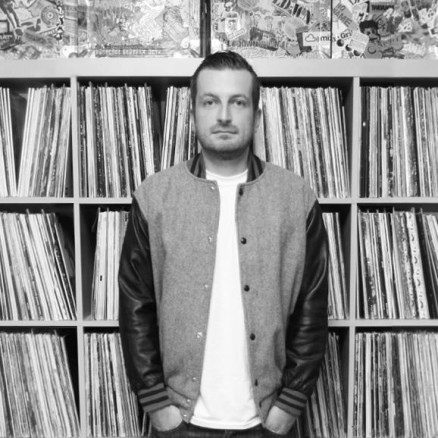 Brief Biography
A collector of hip hop, funk, soul, boogie and related beats and jazz based music for more than 20 years, Chris came to prominence as a club DJ through his 10 year role as resident DJ and promoter of Substance (one of the UK's largest and longest running hip hop and funk nights) and his 2 year spell as mix DJ on BBC Radio 1Xtra.
A key signing to UK labels BBE and Breakin Bread, a steady output of high profile mix albums, remixes, collaborations and productions has allowed Chris to DJ around the globe. Artists Chris has recently collaborated with, produced and remixed include Grammy Award winning vocalists Bilal and Algebra Blessett, veteran New York producer DJ Spinna, hip hop man of the moment Oddisee, Tru Thoughts vocalist Lizzy Parks, Speedometer front man Myles Sanko and many more. Chris recently produced the debut album from BBC New Music Award winning jazz / electronica outfit Maylight, released on BBE Records in early 2016.
Enjoying a cult following for his own unique brand of highly crafted DJ mixes, Chris has produced mixtapes for and in collaboration with a variety of respected and well known artists, labels, music resources and brands including Delicious Vinyl, Wax Poetics, WhoSampled and Adidas Originals. Chris's 2012 BBE Mix Album 'Latin Concrete' was featured as album of the week by UK broadsheet newspaper The Independent.
In 2010, Chris was named as one of nine 'Stars of the Future' by Mixcloud and ranked a respectable #17 in the site's Top 100 DJs that year. In 2013 Chris stole no fewer than 3 places in Mixcloud's Top 100 DJ mixes, placing at #7, #18 and #43. In 2014, Chris placed #23 on the list, also highlighted as one of the best of year in the site's 'Crate Diggers' category. In 2015, Chris was highlighted as one of the best of year in the site's 'Beats and Bass' category.