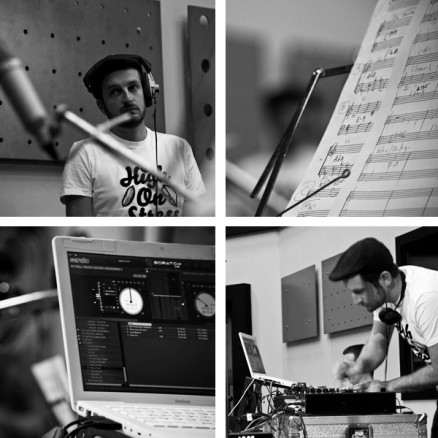 Production / Studio Work
Chris' first studio project was released on the Different Drummer label, for whom he compiled the Lyric Superbrand LP, in 2001.
In subsequent years Chris has remixed numerous artists including the likes of Grammy Award winning vocalists Bilal and  Algebra Blessett, The Pharcyde (Delicious Vinyl), Mercury Award nominees Mark Rae and TY & Aphletik (Above the Clouds), Chords (Jazz Fudge / Warner Bros), Lizzy Parks (Tru Thoughts), Oddisee (Push The Fader), Captain Planet (Bastard Jazz) in addition to a slew of artists from the BBE stable: YesKing, Los Transatlaticos, Simba & Milton Gulli and more.
Chris has released six official mix albums for the critically acclaimed BBE label (some time home to artists including Pete Rock, Kenny Dope, J Dilla and Jazzy Jeff) as well as five seven inch singles for the Breakin Bread label, many of which have topped end of year vinyl best sellers lists. Chris's debut solo album for Breakin Bread 'Small Steps' was released in March 2014. Its follow up 'All Night' was released on BBE Records in June 2015. Chris produced BBC New Music Award winning Maylight's debut LP, released in 2016. In 2017 he released a full length collaboration with Chicago vocalist Pugs Atomz.

PRESS REVIEWS:
"consistently high quality" 4/5 (MUZIK)
"a solid series of jazz inflected cuts" (MINISTRY)
"a highly creative project" (STRAIGHT NO CHASER)
"concious, abstract, jazzy, different and a joy to hear … if you like music, you'll love this" (BIG SMOKE)
"real live sounding instrumentation that will fill any enclosed space with jazz club presence" (BREAKIN POINT)
"one of the best of the bunch … shows a lot of talent" 4/5 (BIG DADDY)
"a mix of philosophical rap and simple crafted beatery" (INTERNATIONAL DJ)