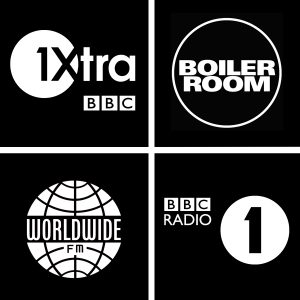 RADIO:
Following several appearances on both BBC Radio 1's One World Show and DJ Food's 'Solid Steel' Show on BBC Radio London, Chris joined the BBC's 'station for new black music', 1Xtra, as one of the station's 2 hip hop mix DJs in 2002 and was a regular feature of the station's Saturday night mix show throughout 2004.
Since leaving 1Xtra, Chris has been a prolific radio guest DJ with appearances on radio stations including London's NTS Radio, Rinse FM, and Worldwide FM, New York's Brooklyn Radio, Sydney's FBI Radio, PBS Network in Melbourne among others in locations from Ibiza to Tazmania.
In 2023, returned to BBC, appearing on BBC Radio 6 as part of the station's HIPHOP50 celebrations.
Chris currently hosts WhoSampled's Interview Podcast series. Guests have included Deodato, Karriem Riggins and Steve Arrington among many others.
TV & VIDEO:
Chris' DJ performances and interviews have appeared on stations including MTV Base, BBC2, Live TV UK and music channel Rapture.
Chris has also made regular appearances on World DMC Champion Mr Thing's live broadcasts for Spine TV's 'Funhouse' show and in 2013 made his debut appearance on Boiler Room.
In recent years Chris has appeared in a short film for Samsung's 'Over to You' campaign and currently oversees video content for WhoSampled.