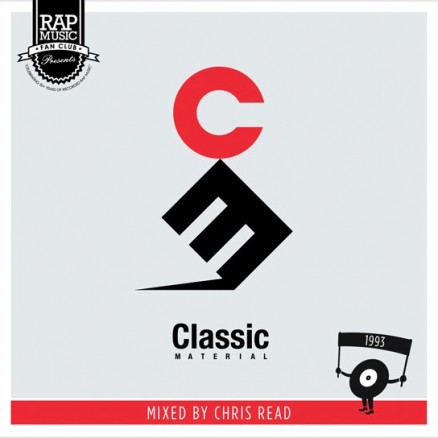 Available Now Mixcloud Direct Download
'Classic Material Edition #7 (1993)' Mixtape
Release date:

2011-05-01

Label:

Classic Material
Edition #7 of our monthly Classic Material series pays tribute to the hip hop of 1993, a year which many consider the pinacle of the so called early 90s golden era. Sampling and production techniques honed during the early 90s had reached a natural maturity by 1993 with key golden era producers such as Pete Rock and the Beatnuts establishing their own trademark sounds. The East Coast also ushered in a new harder edged sound with Wu Tang and Onyx both delivering gritty debuts. On the West Coast, the 'G Funk' sound which found its feet the year prior delivered arguably its most accomplished album in the form of Snoop's seminal LP, Doggy Style. 1993 was also a great year for emerging undergound acts carving out their own sound, Souls of Mischief being a notable example.
The Classic Material Edition #7 party takes place at the City Arts and Music Project in London on Saturday 21st May 2011 with special guest Harry Love (Extended Players)
Classic Material Edition#7 (1993) by Chris Read (Musicofsubstance) on Mixcloud
You can also download bonus tracks originally featured on the Classic Material Edition #7 Mix CD. The CDs have long since sold out but you can now get the bonus tracks via Bandcamp. Featured tracks include Chris Read remixes of classics by Da Youngstas and Whooliganz and a bonus megamix of popular cuts released in '93.