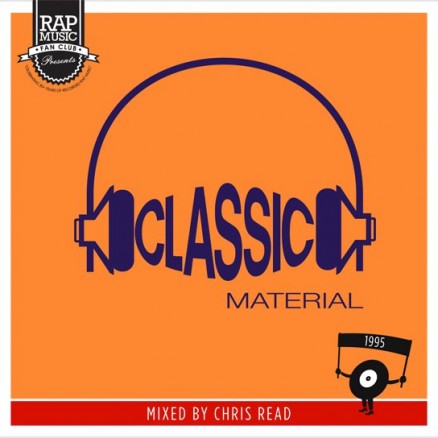 Available Now Mixcloud Direct Download
'Classic Material Edition #9 (1995)' Mixtape
Release date:

2011-07-01

Label:

Classic Material
Edition #9 of our monthly Classic Material series pays tribute to the hip hop of 1995. The output of '95 arguably typifies what is often referred to as the 'mid 90s sound', with filtered and layered grooves accompanying crisp programmed drums at a tempo generally far lower than in previous years. The general trend for decreasing tempos peaked in '95 with a significant proportion of single releases barely breaking the 90bpm mark.
1995 is also notable for the rise of a darker more melancholy production style with even the darkest of backdrops (Mobb Deep's Shook Ones Part 2 for example) scoring as unlikely club hits. There were of course also a host of more typically upbeat club tracks, Blahzay Blahzay's 'Danger' and ODB's 'Shimmy Shimmy Ya' being good examples.
The Classic Material Edition #9 party takes place at the City Arts and Music Project in London on Saturday 16th July with special guests Matman and Daredevil (ITF / DMC Champs).
Classic Material Edition#9 (1995) by Chris Read (Musicofsubstance) on Mixcloud
You can also download bonus tracks originally featured on the Classic Material Edition #9 Mix CD. The CDs have long since sold out but you can now get the bonus tracks via Bandcamp. Featured tracks include Chris Read remixes of classics by Mobb Deep & Erick Sermon and a bonus megamix of popular cuts released in '95.