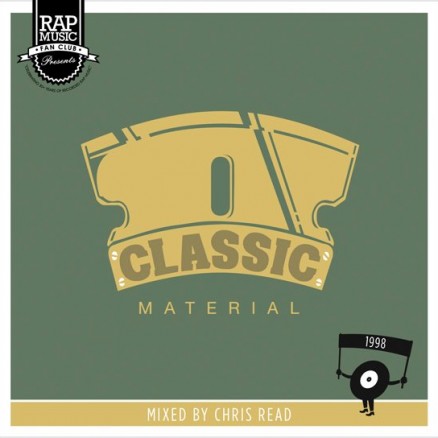 Available Now Mixcloud Direct Download
'Classic Material Edition #12 (1998)' Mixtape
Release date:

2011-10-10

Label:

Classic Material
Edition#12 of our monthly Classic Material series pays tribute to the hip hop of 1998, a year often celebrated as the pinnacle of the late 90s 'Indie' era. Revered independent labels including Rawkus, ABB, Fondle Em and countless other less well known imprints released some of their strongest material during the year. Major labels were quick to get in on the act with Tommy Boy launching its 'Black Label' imprint as an outlet for less commercial sounding output from the likes of Defari and DV Alias Khrist.
Notable albums include Black Star's seminal debut, Tribe Called Quest's Ummah produced 'Love Movement' and Pete Rock's star studded solo debut 'Soul Survivor'.
The Classic Material 1998 party takes place at City Arts and Music Project, London on Saturday 22nd October 2011.
Classic Material Edition#12 (1998) by Chris Read (Musicofsubstance) on Mixcloud
You can also download bonus tracks originally featured on the Classic Material Edition #12 Mix CD. The CDs have long since sold out but you can now get the bonus tracks via Bandcamp. Featured tracks include Chris Read remixes of classics by DJ Honda, The Beatnuts and Unspoken Heard plus a bonus megamix of popular cuts released in '98.