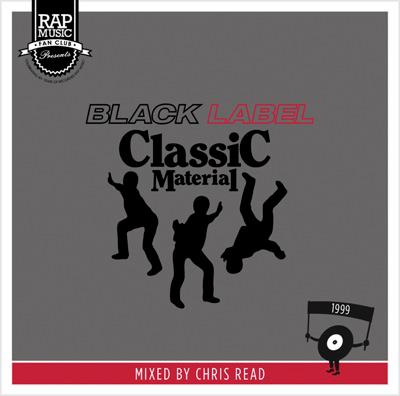 Available Now Mixcloud Direct Download
'Classic Material Edition #13 (1999)' Mixtape
Release date:

2011-11-05

Label:

Classic Material
Edition#13 of our monthly Classic Material series pays tribute to the hip hop of 1999, a year which marked a coming of age for the Indie Hip Hop scene. Whereas the previous year had been dominated by leftfield and arguably less accessible indie releases, 1999 delivered more accomplished and club friendly indie releases with labels such as Rawkus really growing into their hype. At the more commercial end of the spectrum big budget albums including Dre's Chronic 2001 delivered on expectations.
Other notable albums from the year include DJ Spinna's Heavy Beats Volume 1 and underground classics including MF Doom's 'Operation Doomsday' and Lootpack's 'Soundpieces'.
The Classic Material 1999 party takes place at City Arts and Music Project, London on Saturday 19th November 2011.
Classic Material Edition#13 (1999) by Chris Read (Musicofsubstance) on Mixcloud
You can also download bonus tracks originally featured on the Classic Material Edition #13 Mix CD. The CDs have long since sold out but you can now get the bonus tracks via Bandcamp. Featured tracks include a Chris Read remixes of a classic by Common plus a bonus megamix of popular cuts released in '99.