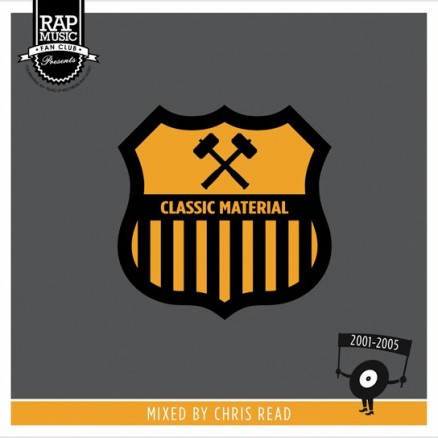 Available Now Mixcloud Direct Download
'Classic Material Edition #15 (2001-2005)' Mixtape
Release date:

2012-06-01

Label:

Classic Material
When we released Classic Material Edition #14 at the conclusion of our events series last year we said it would be the last in the series. It turns out we lied. With the release of our new t-shirt range in partnership with London sneaker boutique Foot Patrol and renowned street style photographer Normski fast approaching, we thought it would be a nice idea to bring back the mix series for one final Edition.
Edition #15 will bring things a little more up to date. The mix featured here, covers the years 2001 to 2005. Those of you who follow my mixes closely will realise this not an entirely new mix, but a reworking of parts of the much hyped Diary mixtape, released (I find it hard to believe) almost 5 years ago.
Classic Material Edition#15 (2001-2005) by Chris Read (Musicofsubstance) on Mixcloud
You can also download bonus tracks accompanying this mix. Featured tracks include a Chris Read remixes of classics by Checkmate, Big Daddy Kane, Jay Dee and Little Brother.