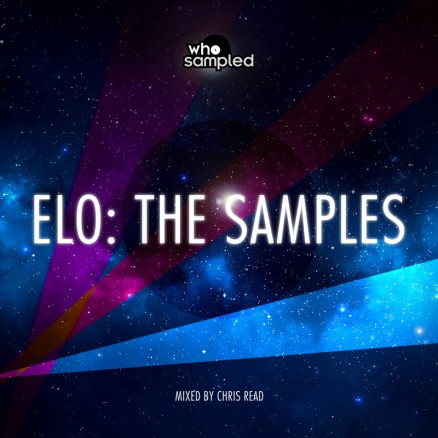 Available Now Mixcloud
ELO: The Samples
Release date:

2014-11-26

Label:

WhoSampled
Guest mix for WhoSampled. Info from WhoSampled:
"The Electric Light Orchestra are among hip hop's top 10 most sampled rock bands, the group succeeding in fusing rock and pop with experimental classical music to create memorable pop hits and epic soundscapes alike. The group's eclectic sound has unsurprisingly found favor with a host of hip hop and dance music artists and producers including the likes of J Dilla, O.C, Will I Am, Daft Punk and the Jungle Brothers. This mixtape explores the band's influence on the music of today via those connections.
Bassist Kelly Groucutt played on all 27 of the band's Top 40 singles, also adding vocals to a number of the group's popular cuts. Kelly died following a sudden heart attack in February 2009. His family now propose to memorialise his life and music with a National Heritage Blue Plaque on the former family home with the aid of a Kickstarter campaign."
Mixcloud Rock chart: #1
Tracklist:
1. 
Chris Read –
Theme #3 (Scratchapella)
2. J Dilla –
Flying Voices
5. Zion I & The Grouch –
Lift Me Up
11. Top Choice Clique –
Sing A Hymn
12. ELO –
Another Heart Breaks
16. ELO –
Don't Bring Me Down
17. Jungle Brothers –
Because I Got It Like That (Ultimatum Mix)
19. Daft Punk –
Face to Face