'Mambo Jazz Del Pito' 7″ Single
Release date:

2012-11-09

Label:

Breakin Bread

Catalog #:

BNB076
Info from the Breakin Bread press release:
"Breakin Bread are back on the tropical tip with a nod to Latin America from Chris Read and Captain Planet. This 7″ is guaranteed to move asses and feet with a pair of vibey mid to uptempo Latin floor fillers."
SIDE A: Mambo Jazz Del Pito (The Whistle Song) (7 Inch Version)
" 'Mambo Jazz Del Pito' is a Latin dancefloor cut with a distinctly jazzy undertone. Combining pulsing percussion, warm bass, jazz piano and horns with crowd rousing shouts and whistles, this is a jazzy slice of rhythmic floor filling Breakin Bread magic. Topping the track with a throaty overdriven Rhodes line and enlisting the talents of samba guitarist Giles Barratt to add rhythmic texture, this jazz-samba-beat fusion combines the funky feel of live musicianship with crisp production to create a track that is club workout and beautiful home listener in equal measure."
SIDE B: Mambo Jazz Del Pito (Captain Planet Remix)
"The B Side sees New York tropical heavyweight and Bastard Jazz signing Captain Planet give his own unique take on the track. Taking all the essential elements of the original and re-working them into something entirely new, it's a remix that does everything a remix should whilst remaining full of surprises. Lifting the characteristic vocals and guitars of its a-side counterpart and placing them against downtempo boogaloo percussion, a warm double bass b-line, quirky whistles and subtle organs, the track opens at a deceptively laid back pace. One of the Captain's trademark breakdowns leads to a dramatic shift of pace introducing a punchy double time drum track that is drum & bass and boogaloo in equal parts. The result is a remix which compliments the original perfectly with an infectious blend of tradition and contemporary dancefloor sensibility. New York meets London via Latin America!"
Available on vinyl & digital.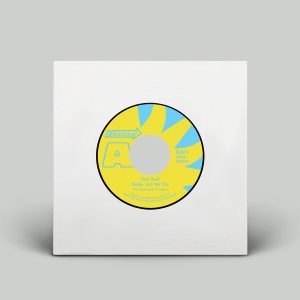 Tracklist:
1. Mambo Jazz Del Pito (The Whistle Song)
2. Mambo Jazz Del Pito (Captain Planet Remix)