Suburban Architecture 'Visions' E.P.
Release date:

2019-09-06

Label:

Suburban Architecture

Catalog #:

SUBARC001
The Visions EP is the debut release from London based DJ/Producer duo Suburban Architecture. Drawing heavily on influences from one of Drum & Bass's most innovative and rapidly changing eras, the mid to late 90s, the duo's productions place a contemporary spin on sounds rooted in this golden era of dance music.
This 4 track EP explores a selection of sounds that meet at the intersection of nostalgia and modern production: 'Visions '96' fuses atmospheric jazz samples and haunting horns with fractured drums in a manner reminiscent of Source Direct, Photek et al. 'Equilibrium' meanwhile gives a modern take on the classic roller, complete with lush synth pads and rolling Amens. On the flip are a pair of jazzy steppers: 'Cubic Nature' delivers more lush pads, this time paired with subtle vocals and deep atmospherics whilst 'Pulses' brings some bounce to proceedings fusing 80s soul style keys and jazzy horn licks giving stylistic reference to material by the likes of Alex Reece.
Available on Vinyl and Digital: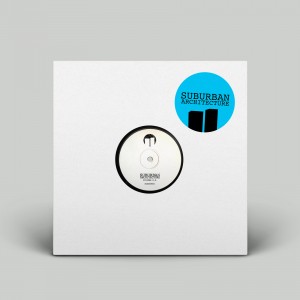 Tracklist
1. Visions '96
2. Equilibrium
3. Cubic Nature
4. Pulses