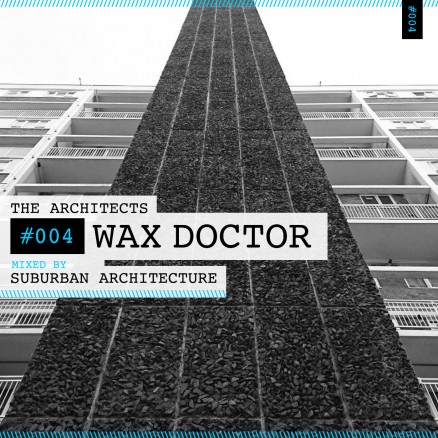 Available Now Mixcloud
The Architects #004: Wax Doctor mixed by Suburban Architecture
Release date:

2018-07-25

Label:

Suburban Architecture

Catalog #:

004
Mixcloud chart positions: Drum and Bass chart: #2 / Bass Music chart: #2
'The Architects' is a new mix series by Suburban Architecture, celebrating the musical output of 90s UK suburbia and the pioneers of the Drum and Bass sound. Edition #004 pays tribute to Wax Doctor and features single releases and remixes for labels including Creative Wax, Metalheadz, Talkin' Loud and Mo' Wax.
Photo credit: @mattkred
Cover design: Leroy Nockolds
Tracklist:
1.
Wax
Doctor
– Offshore Drift
3.
Wax
Doctor
– Finer Things
5.
Wax
Doctor
– Atmospheric Funk
6. Cama De Gato – Maracatudo (
Wax
Doctor Remix)
7.
Wax
Doctor
– Cool Breeze
8. Frank De Wulf – Drums in a Grip (
Wax
Doctor Remix)
9. St Germain – Alabama Blues (
Wax
Doctor
Mix)
10. Rob Dougan – Clubbed to Death (Totally Waxed Remix)