Flyer series #2 by Chu: July to December 2000. Series of 6 print flyers with illustrations inspired by the guest artists.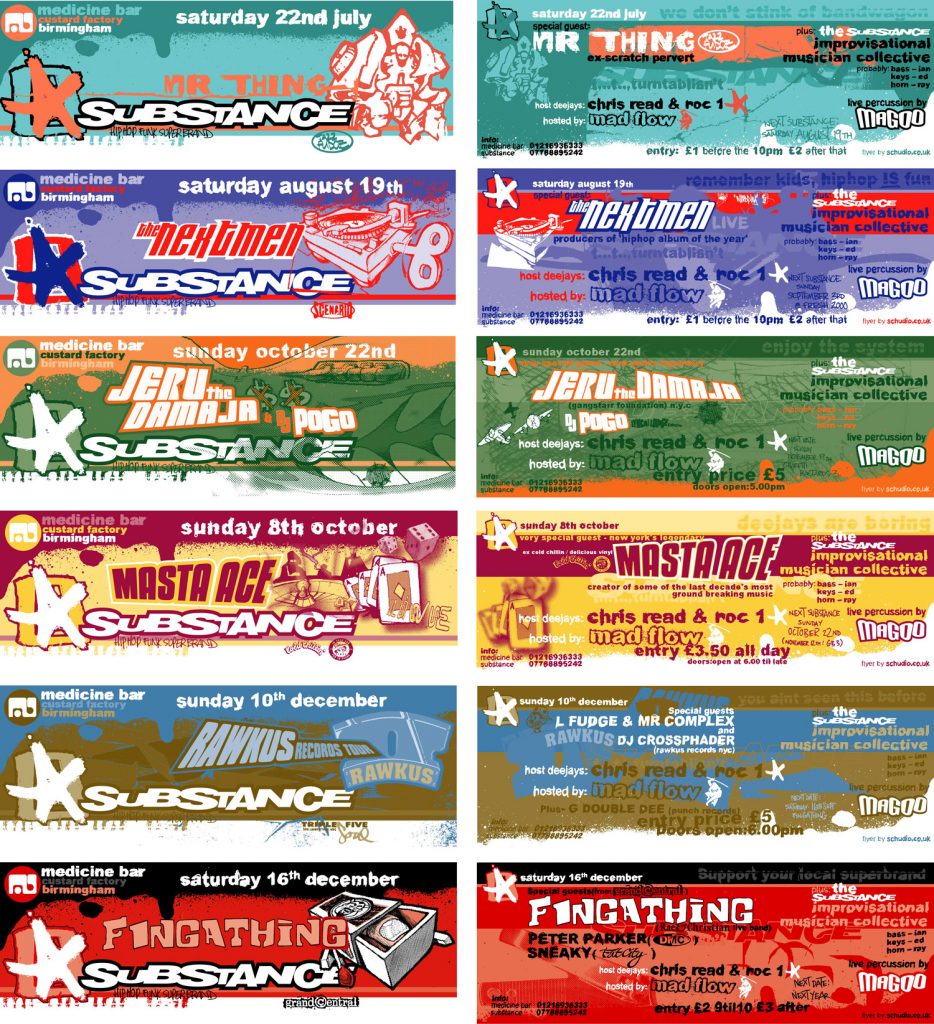 Flyer series #3 by Chu: February to May 2001. 'Superschool', comic strip told over 5 print flyers.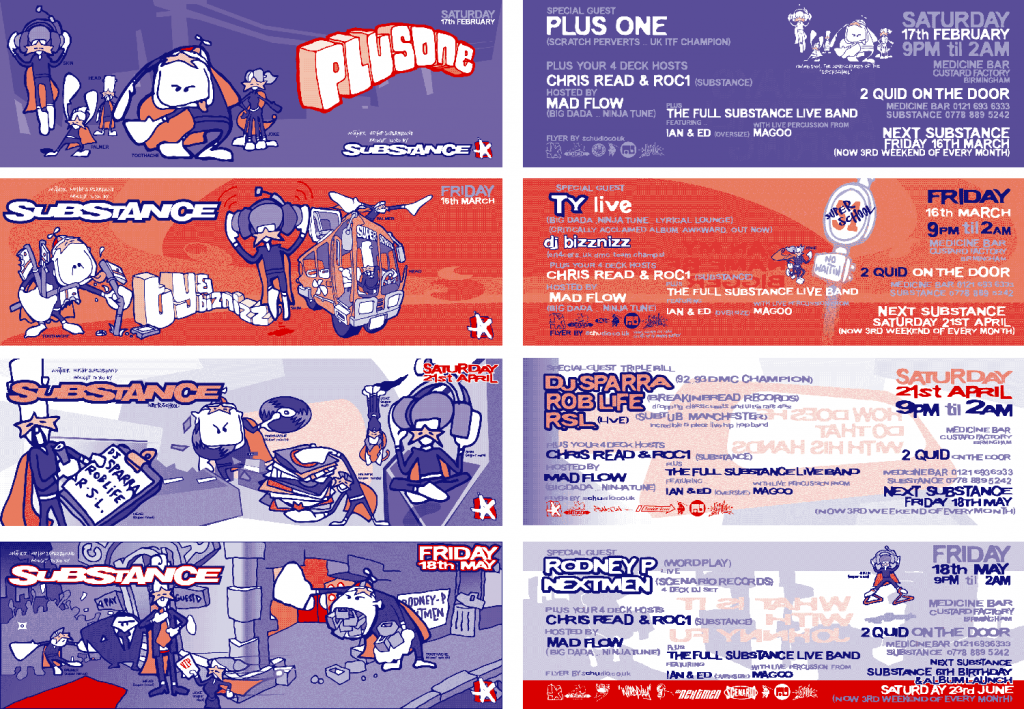 Flyer series #3 conclusion: June 2001. Triptych print flyer – single image divided into three collectable parts.
DJ Krush: June 2001.

Flyer series #4: July to September 2001. Bookmarks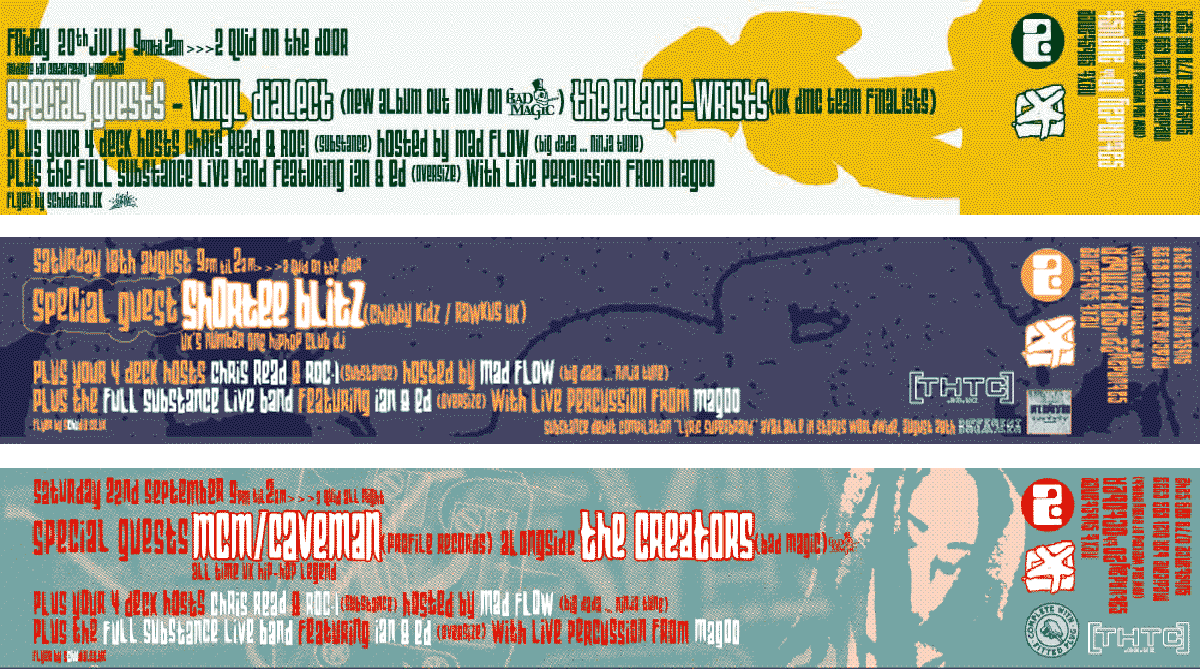 Substance Live: October 2001. 

Substance Live: November 2001. BBC Radio One World Show.

Maseo of De La Soul: December 2001.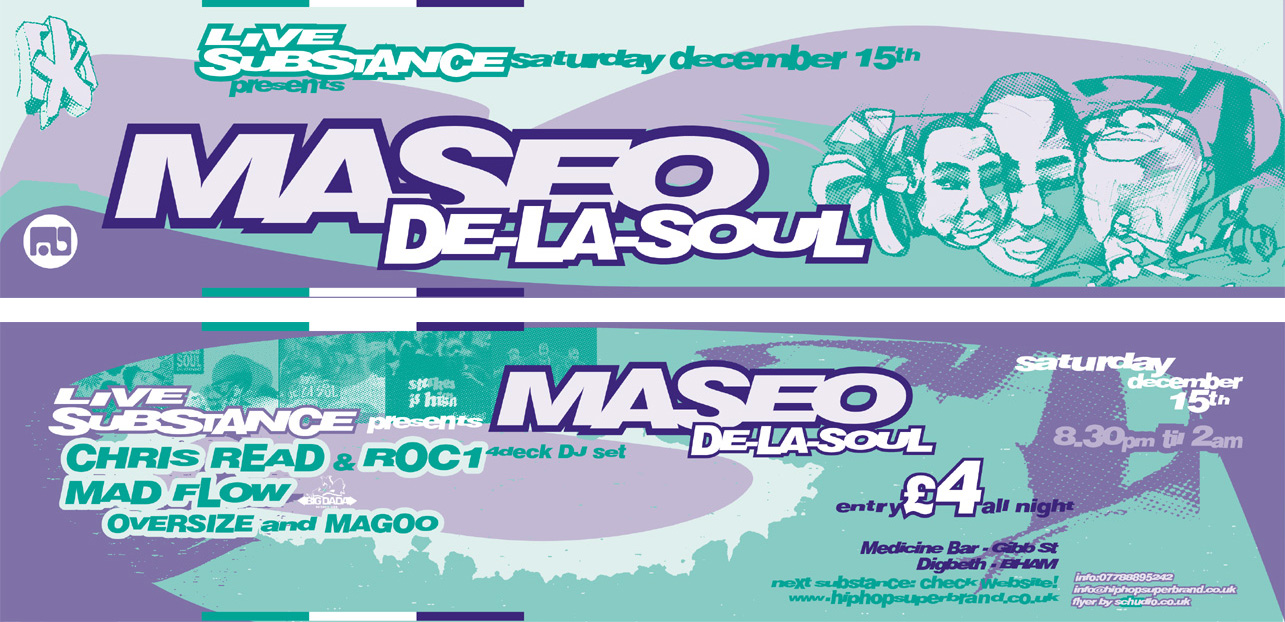 Flyer series #5: February to April 2002. 'Cut Out and Keep', a series of 4 flyers featuring cut out models of Substance DJs and musicians Roc-One, Mad Flow, Magoo and Chris Read with accompanying turntables, speaker, mic and percussion stand.